Choosing the Perfect Flavor: A Guide to Elf Bar Vape BC5000 Flavors
The utmost pleasure of vaping comes with exotic flavor that delights both- tastebuds and spirit!
If you are a regular vaper, there is no way you haven't yet tried ELF Bars' disposable vapes, available in endless flavor choices. Undoubtedly, the brand has set higher benchmarks in the vaping industry, backing its popularity with exceptional manufacturing quality, consistent nicotine strength, and cutting-edge gadget features. 
Their signature product Elf Bar Vape BC5000 delivers 5000 puffs supported by supreme taste, upgraded technology, food-grade materials, and consistent performance. Just like any other Elf Bar Product, this vaping device also has myriad flavor profiles to choose from. Whether minty, sweet, or savory, each flavor holds its individual uniqueness and experience, making it challenging to settle on just one. 
So, if you are a beginner in confusion regarding the right flavor choice or haven't yet found that ideal taste, this blog will get you toward those perfect nicotine hits of Elf Bars BC5000. 
Understanding Elf Bar Vape BC5000 Flavors
One of the greatest things about ELF is that they do not just launch new products; they keep on adding new flavors to the collection. The company goes beyond its classic collection to discover new tastes. With 50+ flavors of BC5000, get an opportunity to explore diverse vaping experiences, from the sweetness of Strawberry Banana and tanginess of Lemon Mint to a strange mix of Peach Mango Watermelon.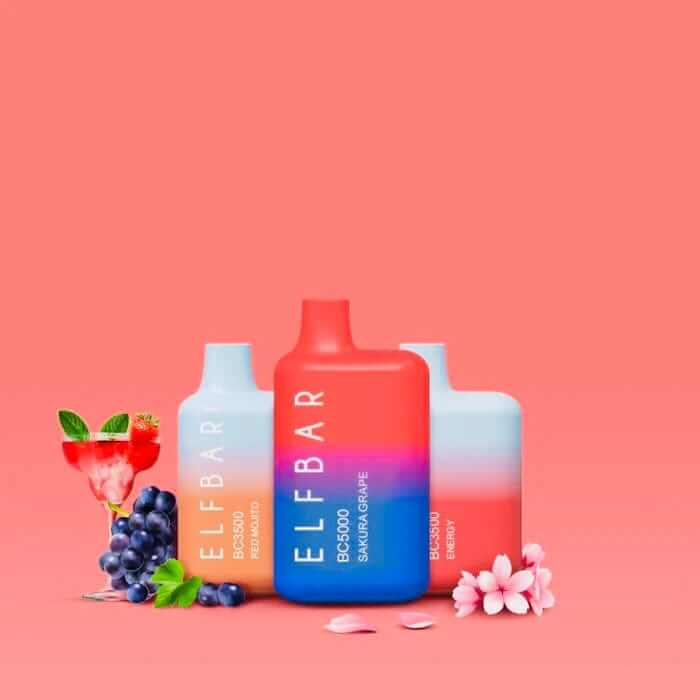 Elf Bar Vape BC5000 | Buy 4 Get 5th Free
$16.99
Buy Now
But the question is still here, what should you try for that exceptional level of satisfaction? Let's first know what options you have on the list.
Exploring the Flavor Categories
Here presenting the dynamic flavor range of BC5000: 
Strawberry Banana 

Triple Berry Ice

Pineapple Coconut Ice

Lemon Mint 

Mango Peach

Black Ice

Blueberry Ice

Blueberry Energize

Blue Mint

Blue Razz Ice

Blue Razz Lemon

Cranberry Grape

Cuba Cigar

Clear

Energy

Fuji Ice

Grape Energy

Green Apple

Guava Ice

Gumi

Honeydew Pineapple Orange

Kiwi Passionfruit Guava

Malibu

Malaysian Mango

Mandarin Lime

Mango Peach Apricot

Miami Mint

Mint Tobacco

Peach Berry

Peach Ice

Passionfruit Orange Guava

Peach Mango Watermelon

Pineapple Strawnana

Rainbow Candy

Rainbow Cloudz

Red Mojito

Sakura Grape

Sour Apple

Sour Candy

Strawberry Cream

Strawberry Ice

Strawberry Kiwi

Strawberry Mango

Strawberry Piña Colada

Strawberry Watermelon

Summer Peach Ice

Summer Time

Sunset

Strazz

Sweet Menthol

Tropical Rainbow Blast

Watermelon Brizz Ice

Watermelon Bubblegum

Watermelon Cantaloupe Honeydew

Watermelon Ice

Watermelon Nana Ice

White Gummy
Tips for Choosing the Perfect Flavor
Consider these factors when finding your way to the ideal one:
What's Your Personal Preference
You must know what tastes you generally prefer in terms of daily meals and beverages and accordingly select the one. Think about it- Are you fond of fruity or sweet flavors? Or are you inclined toward the taste of menthol or mint? Or what would you choose between mangoes and pineapples? Whatever your taste buds enjoy the most- just go for it without a second thought.
Go Through Reviews and Recommendations
Reviews are extremely helpful in figuring out what flavor can serve you with a better vaping experience. The people who have already tried those flavors can tell you better what works best for them. You can have valuable insights through online forums, vaping communities, and social media groups. 
What are You Looking for, Seasonal or Occasional Flavors?
Different seasons, weathers, and occasions have an influence on your mood, and the same influence changes your cravings for different flavors. Let's take an instance, in summer, you might love to inhale the tastes such as Summer Peach Ice, Summer Time, and watermelon ice. While on a special occasion, you would prefer distinct tastes of Strawberry Cream or Rainbow Candy.
Popular Elf Bar Vape BC5000 Flavors
Tropical Rainbow Blast
This flavor becomes popular for its uniformly smooth sweetness making every puff a burst of tropical fruits. 
Strawberry Ice Cream
The second on the list is this delicious blend of strawberry with ice cream- both favorites of many. The creamy taste is cherished for its subtle nicotine hits.
Strazz 
An ideal option for some special parties and festivals- it's a fusion of strawberries and raspberries.  Both have sweet profiles, making them perfect for sweetness lovers.
Watermelon Ice
You cannot escape watermelon vaping flavor when desiring a cool and fresh vaping experience. From the fruity aroma to the smooth taste, this basic yet classic flavor is sure to impress your taste buds.
Blue Razz Ice
The vape is not unusual and rare, but Elf Bar has made it extremely popular with this accurate mix of blueberry and raspberries offering chilly puffs. 
Strawberry Kiwi
This is a combo of tanginess and sweetness derived from strawberries & kiwi. Both fruits are combined in equal proportions to result in a flavor that does not dominate one taste. 
Passionfruit Orange Guava
The sweetness of passionfruit merged with the zesty burst of citrusy orange awakens your senses. With the addition of the luscious guava, this taste transports you to a sun-soaked paradise with every inhale. Try out this unique fusion of passion, tanginess, and tropical goodness for an unmatchable nicotine consumption enjoyment.
Tips to Preserve Flavor Consistency From First To Ending Puff
Be cautious while storing your vape device; keep it away from heat and sunlight, which may have an impact on the flavors.

Make sure that you are sealing the cap or pod tightly when not in use to prevent air exposure.

Regularly clean the device to remove residue and maintain taste quality.

Stay hydrated and occasionally switch to different flavors to prevent the vaper's tongue.

Though that's a personal choice, avoiding binge vaping can prevent overheating and a burnt taste.

Use the recommended wattage for your coil or pod.
Conclusion
To this point, you must understand how to pick the most preferred flavors for this highly satisfying vape product. Our top picks narrow down the extensive list and showcase you the best tastes to begin your vaping sessions with
Elf Bar Vape
BC5000. So decide your favorite one and get ready to level up your vaping sessions with Elf Bar's unmatchable quality and consistency available at Zmarkthespot. Explore the collection and add your favorite one to the cart now!
Related Products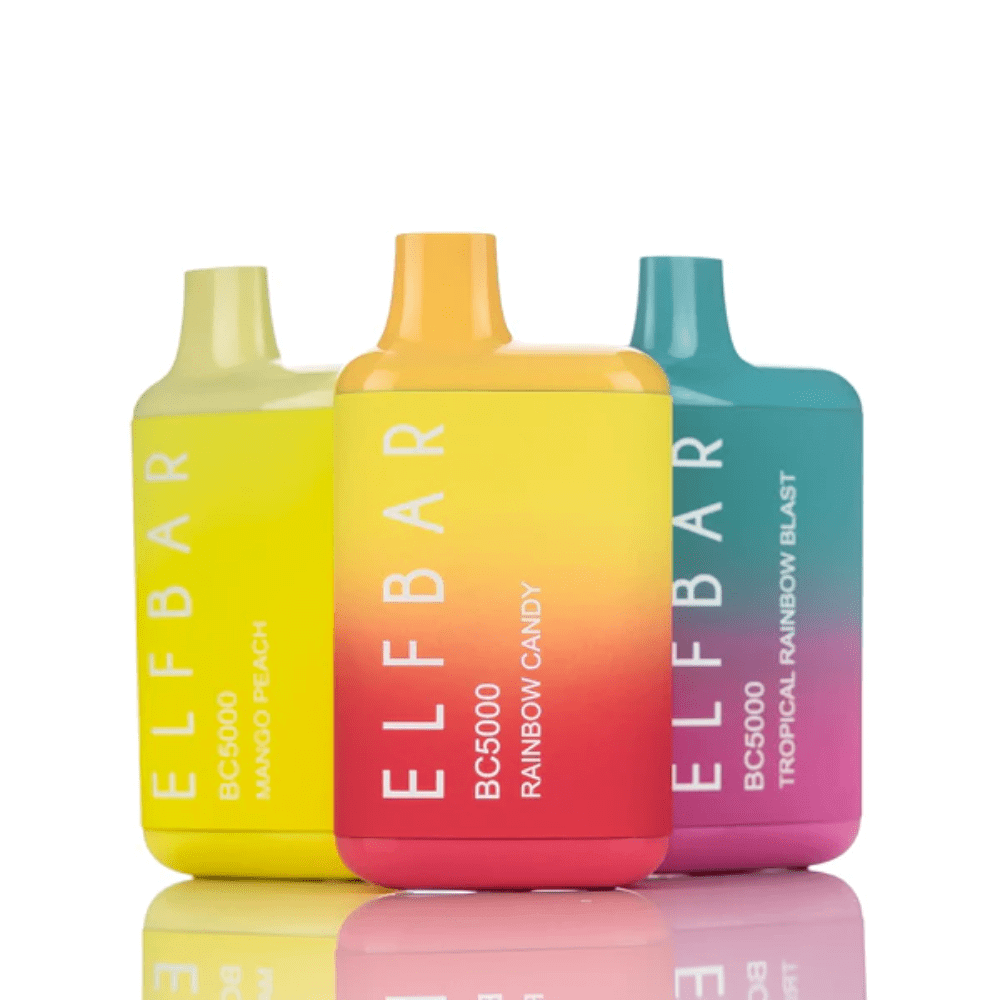 Elf Bar Bc5000 Zero Nicotine Vape Buy 4 Get 5th Free
$19.99
Buy Now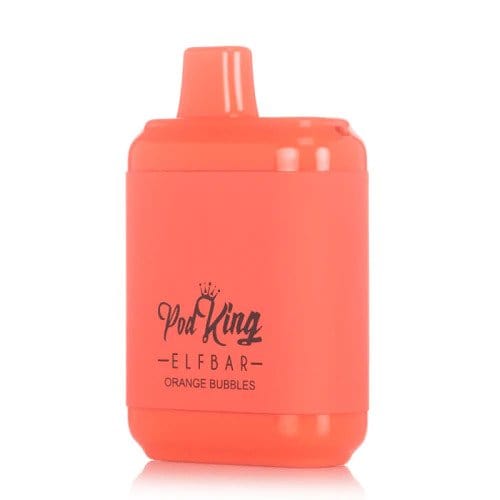 Elf Bar x Pod King XC5000 Puffs Rechargeable Disposable Vape 5% NIC
$19.99
Buy Now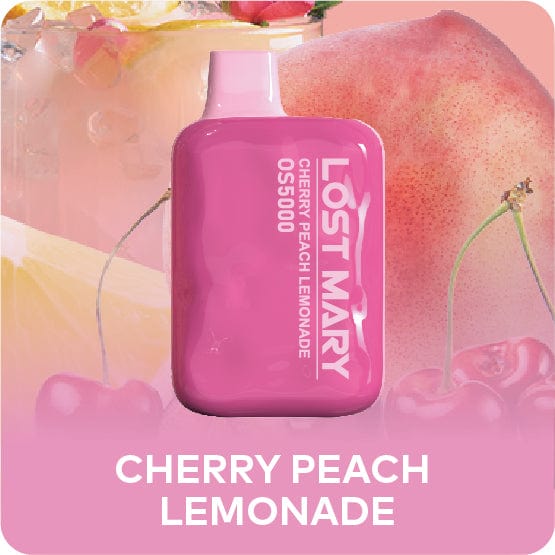 Lost Mary Vape
Elf Bar
OS5000
$18.99
Buy Now